Since November 1, many visitors have been converging at the foot of the masts to explore locally-made products.
Quality and efficiency rub shoulders on the stalls this Thursday, November 04, 2022. Several visitors explore what is perhaps best done in Cameroon: the manufacture of objects made from local raw materials thanks to local labour. This is called "Made in Cameroon".
But this is not enough to boost production. We need a political will that follows the work of the promoters. And it is the Ministry of Small and Medium-Sized Enterprises, Social Economy and Handicrafts (MIMPMEESA) that is responsible. In service at the departmental delegation of Mfoundi, Abdoulaziz Adamou is in charge of the stand of this ministry. " To promote Made in Cameroon, the Handicraft Department began with awareness-raising and capacity-building workshops. Because these companies must be equipped to be able to compete with others. With regard to small and medium-sized enterprises, there is direct and indirect support. Direct support is this state funding for entrepreneurs to boost their production. Technical support concerns fairs, forums, capacity building training,", he explains.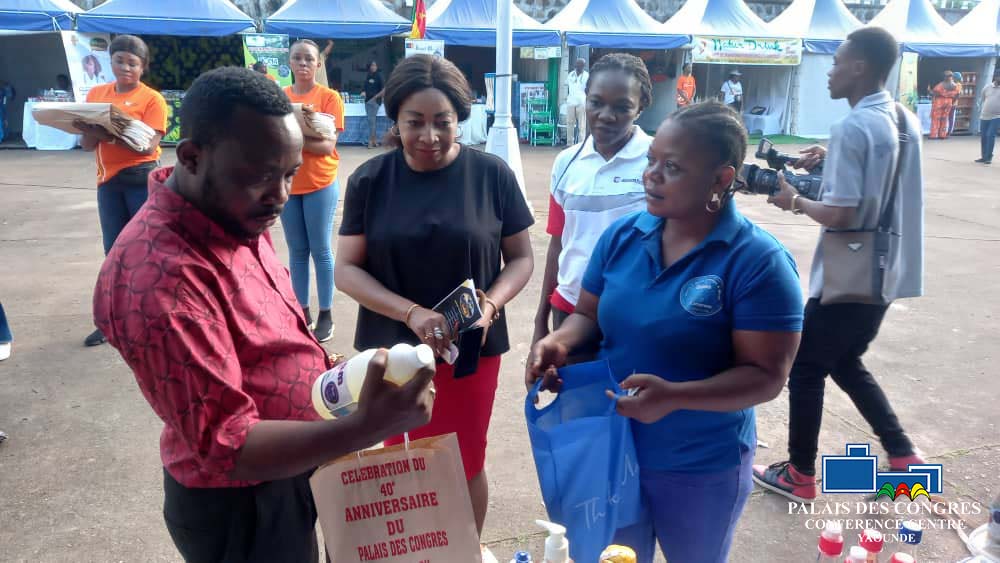 But Mr. Adamou still decries the fact that some promoters do not always have a storefront. "We found that there are business promoters who have undeclared businesses. In this case, we send them to the Business Creation Formality Center. In 72 hours, you have your business against 41,500 F.Cfa. Afterwards, you register with the departmental delegation of SMEs, then in the national file. Once you are in these two files, we can invite you whenever there are fairs. It is therefore the MINPMEESA which invited all these exhibitors",adds this manager.
Catherine Hendou Joëlle, president of the Association 237 made in Cameroon, finds that the celebration of the 40th anniversary of the Palais des Congrès is an opportunity to present the various promoters active in the promotion of Made in Cameroon. "On the occasion of the celebration of the 40th anniversary of the Yaounde Conference Centre, it is appropriate to present Made in Cameroon in our own way. Here, we have for orientation, the presentation of the promoters. It should be remembered that these products are made from raw materials by local labour. The ultimate goal is to grow the Cameroonian economy locally. MINPMESA, as usual, regularly invites us to participate in events of this kind,"she explains.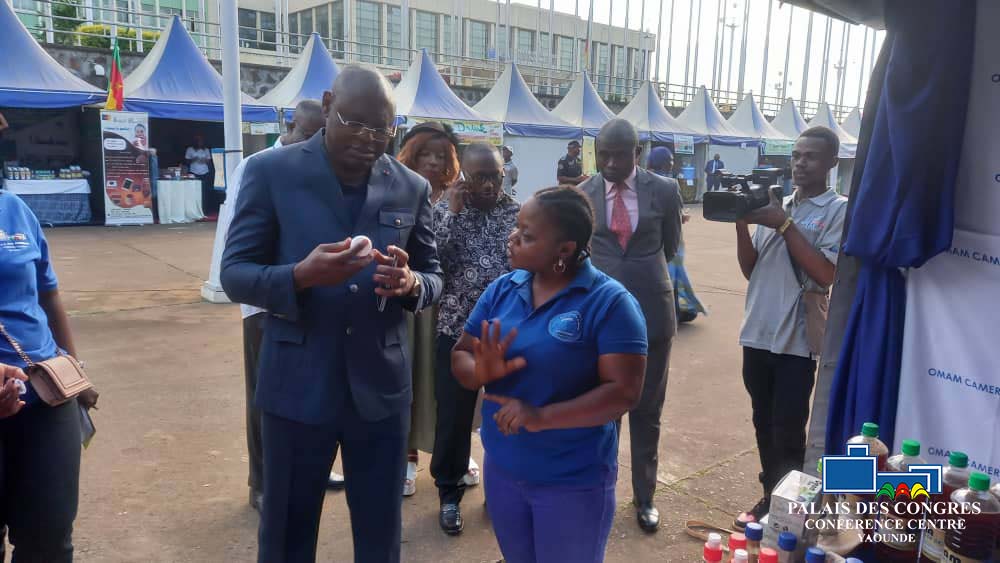 It should be remembered that the Ministry of Small and Medium-Sized Enterprises, Social Economy and Crafts has three areas of intervention: small and medium-sized enterprises, the social economy sector and the Crafts sector (associations, GICs ).
International Entrepreneurship Week will be held from November 14 to 26, 2022, in Ekounou in the district of Yaoundé IV. All the promoters who will be exhibiting have already received their invitations.
By Jean Materne Zambo