SPACES
EXhibition halls
The Yaounde Conference Centre in addition to its outdoor spaces has two large reception halls of 1750 m² each nestled in the hollow of nature to become one with it. These fully modular halls are available for all types of events: weddings, a sprinkling of stripes, fairs and exhibitions.
Also Outdoor...
The outdoors also invites itself to the festivities, leaving only the imagination of man as its only limit. For example, a civil celebration of a wedding, a dinner afternoon, a birthday, a community event, a picnic, a cocktail party… simultaneously, in the same spaces.
modular halls
On the technical side, tents, floors, tables, chairs, decorations, and horse-drawn carriages are no secret for any of the sections of the Technical Service of the Yaounde Conference Centre. The diversity of the offers, the flexibility, the professionalism and the great open-mindedness of the Yaounde Conference Centre teams are the cocktail that will produce this great vintage for all your events.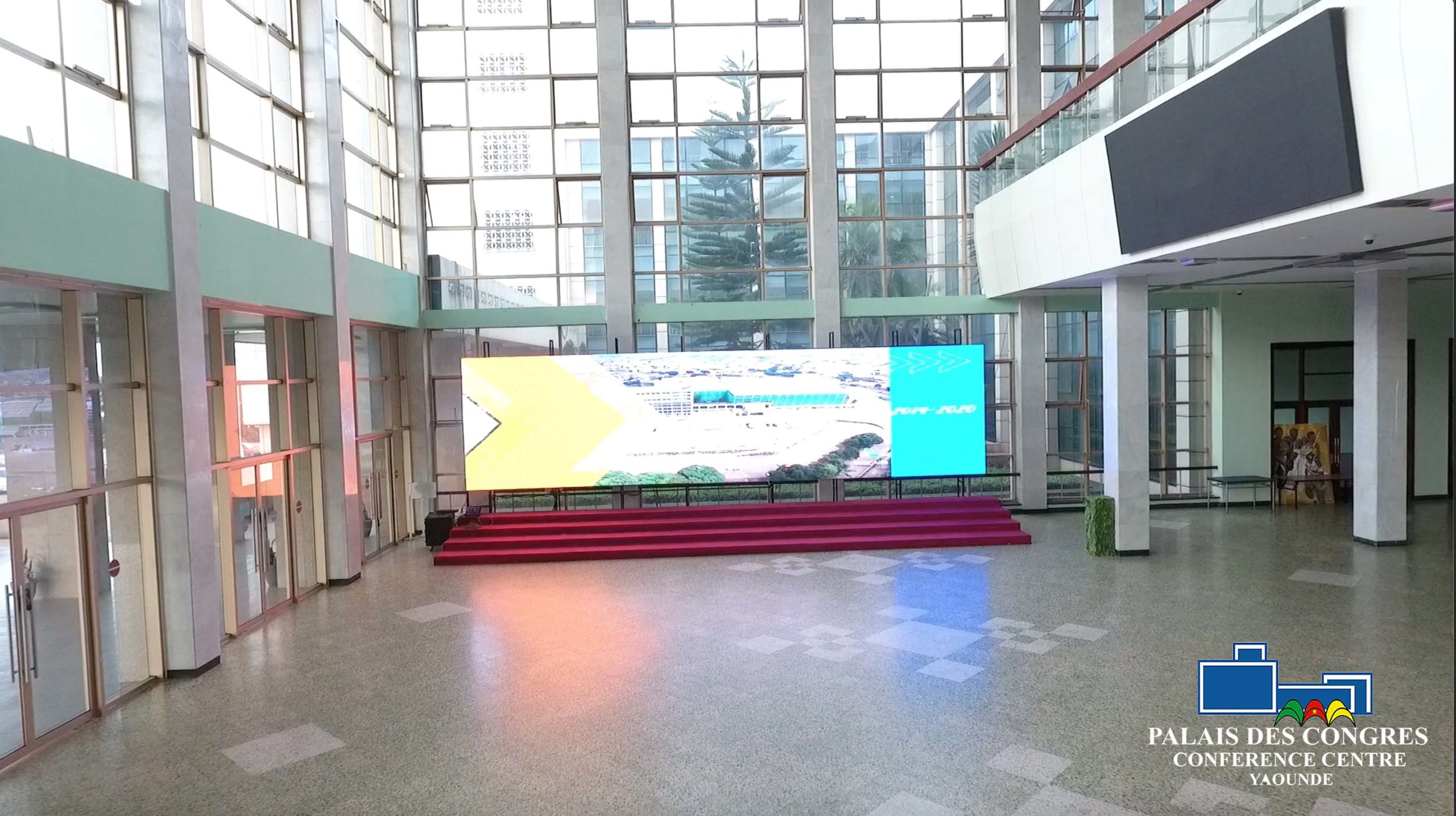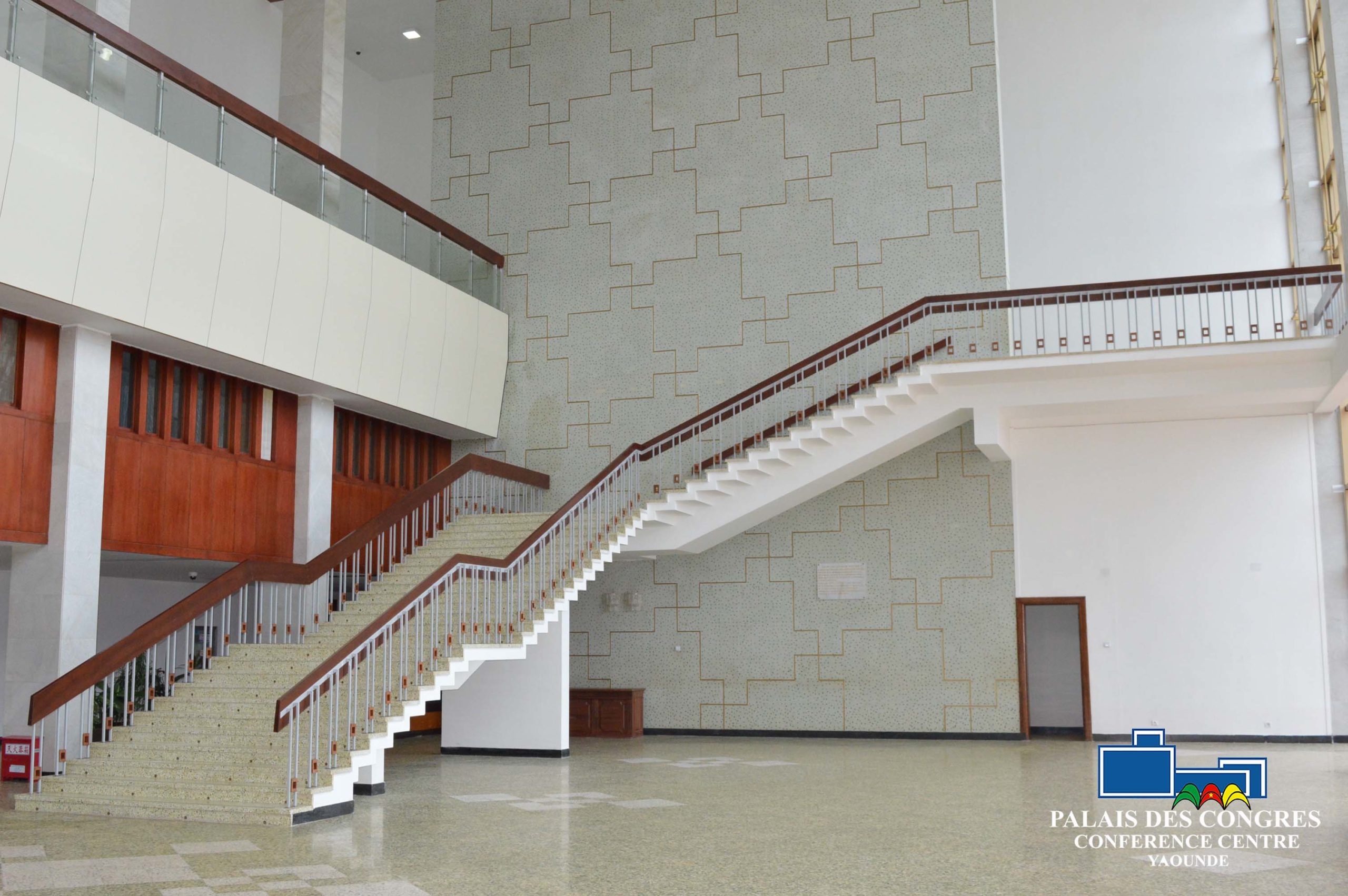 Discover in theses videos our exhibition halls that you can rent and use for your events.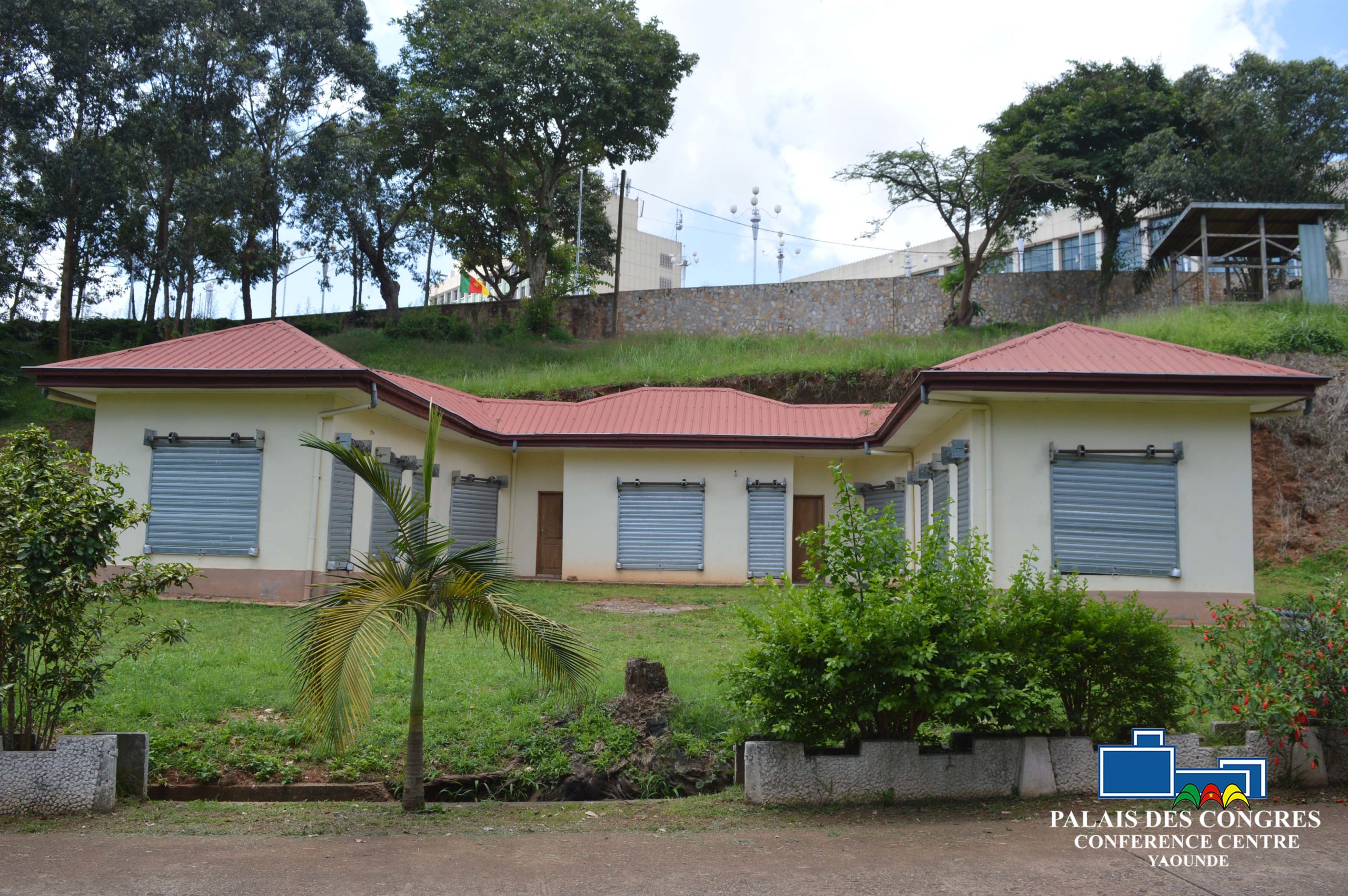 As part of the development of the lower part of the Yaounde Convention Centre, the General Management has also built a VIP Lounge there. "When we were interested in the post-Promote exploitation of the Halls, it was necessary to consider a high-standing framework for the personalities of the Republic. For example, for a ministry that holds its event in a hall, it was necessary to find a suitable space to serve as a waiting room for the guests"explains SEMBONG Me SAPH Romaric, Head of Technical Service of the Yaounde Conference Centre. This VIP Lounge includes a porch at the entrance, a waiting room, three (03) lounges occupants, two (02) blocks, four (04) toilets and a technical room
Lower part
On the lower part of the Yaounde Conference Centre, the development of the halls and outdoor spaces for the holding of certain events is continuing. In the sense of improving the quality of service, the Yaounde Conference Centre continues to think about packages so that the customer can find everything on-site at the Yaounde Conference Centre.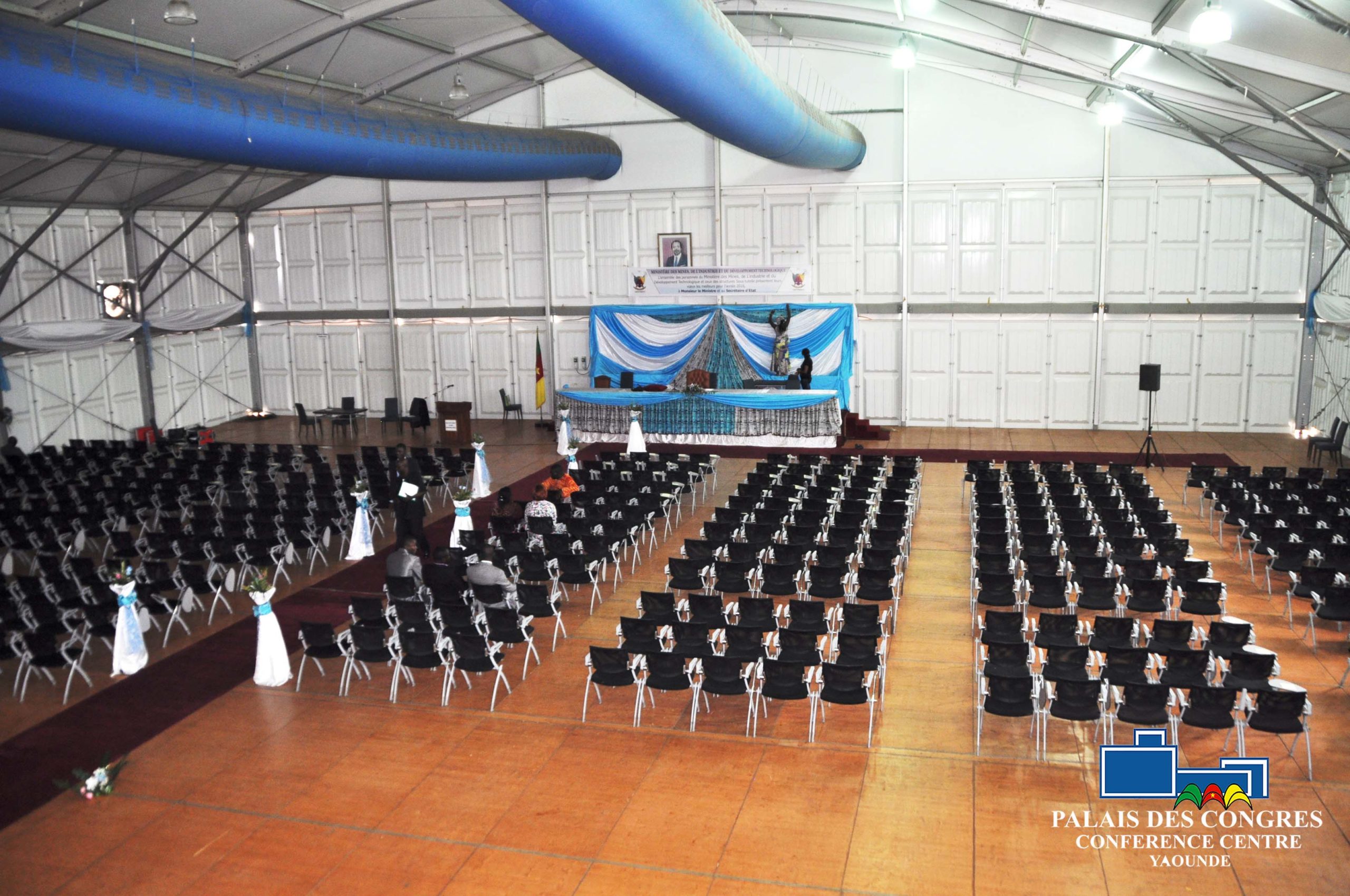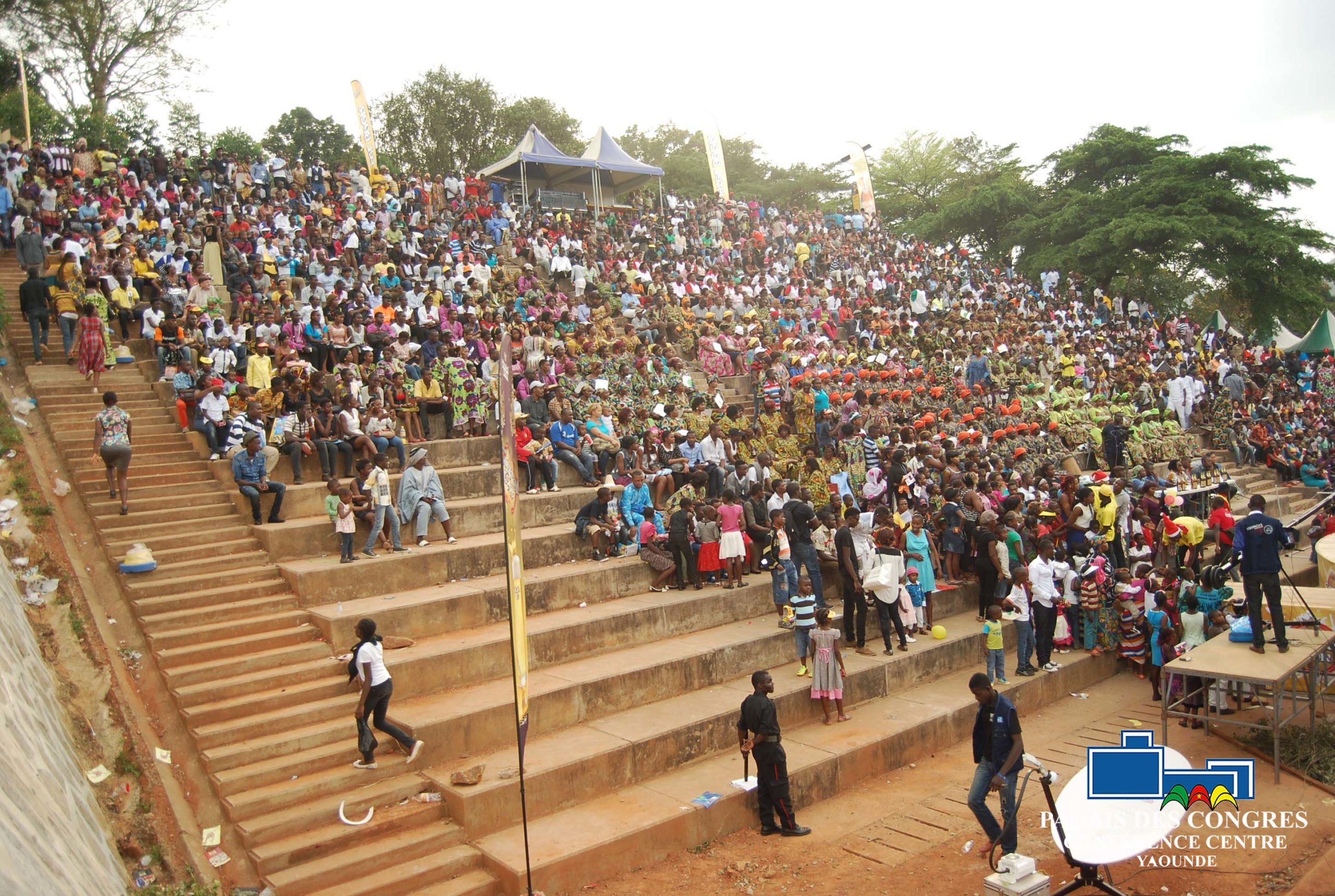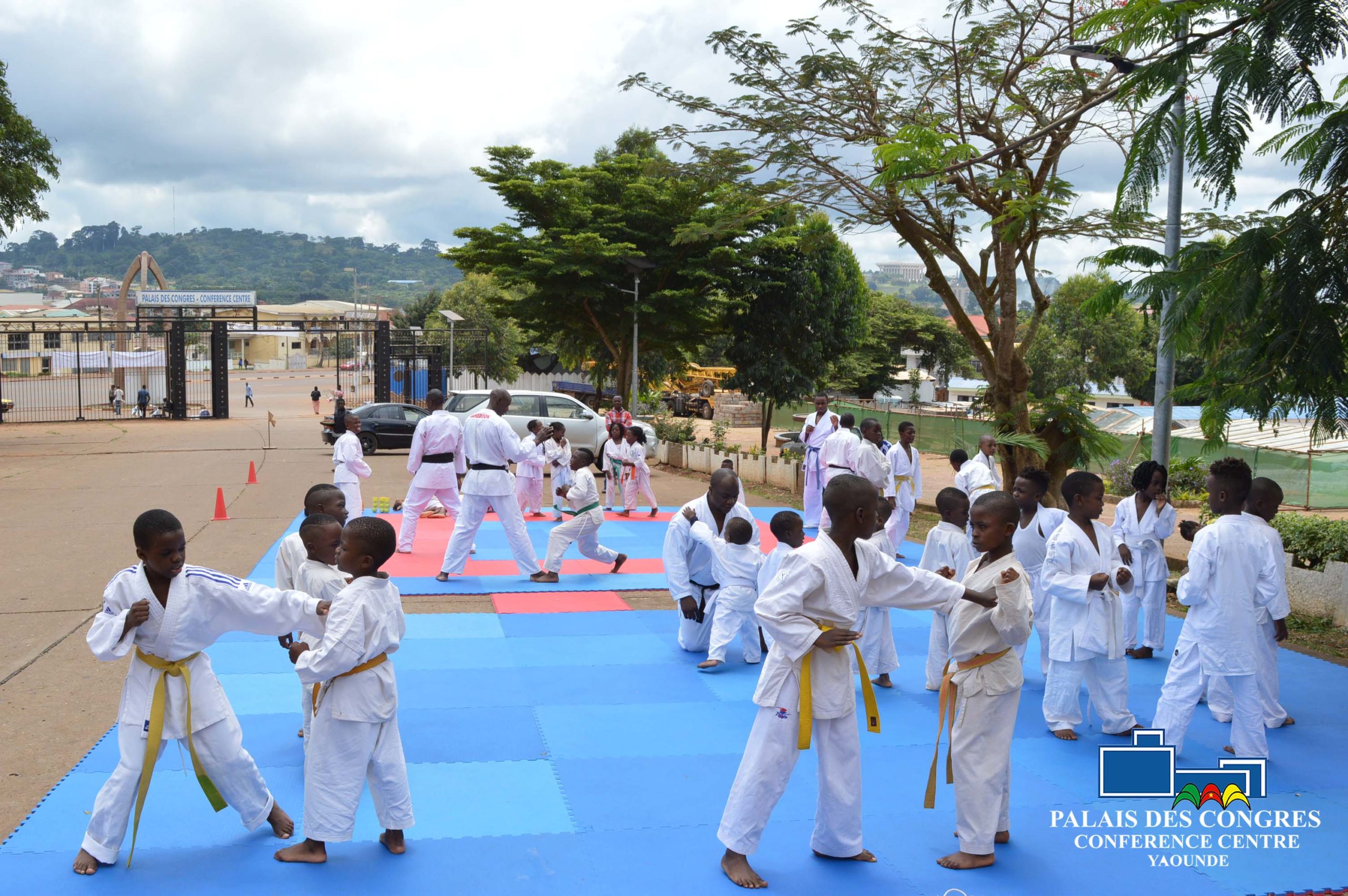 Watch a video of our outdoor spaces for your events