SPACES
Rooms for all!
In order to meet the standards of business tourism, the Yaounde Conference Centre is proud to confirm today that it has a reception capacity adapted to all types of events. It is the place to organize conferences, congresses, symposiums, seminars, trade shows, concerts, conventions, weddings, picnics and all other recreational activities. Although it is the place par excellence for the organization of events related to companies and institutions, private individuals also find their account there.
The main building is made up of three pavilions, with a large reception capacity including:
Its green spaces of 27,000 m²,
its 10 meeting rooms with 50 to 2000 seats,
its high standing lounge of 150 m²,
its 2 large reception halls (1750 m² and 900 m²),
and its 4 esplanades from 520 to 5 500 m²,
its amphitheater located on the lower part,
its VIP lounge with 4 lounge areas,
its 6 newly built stores,
The inaugural room of the Yaounde Conference Centre, 1,500 seats.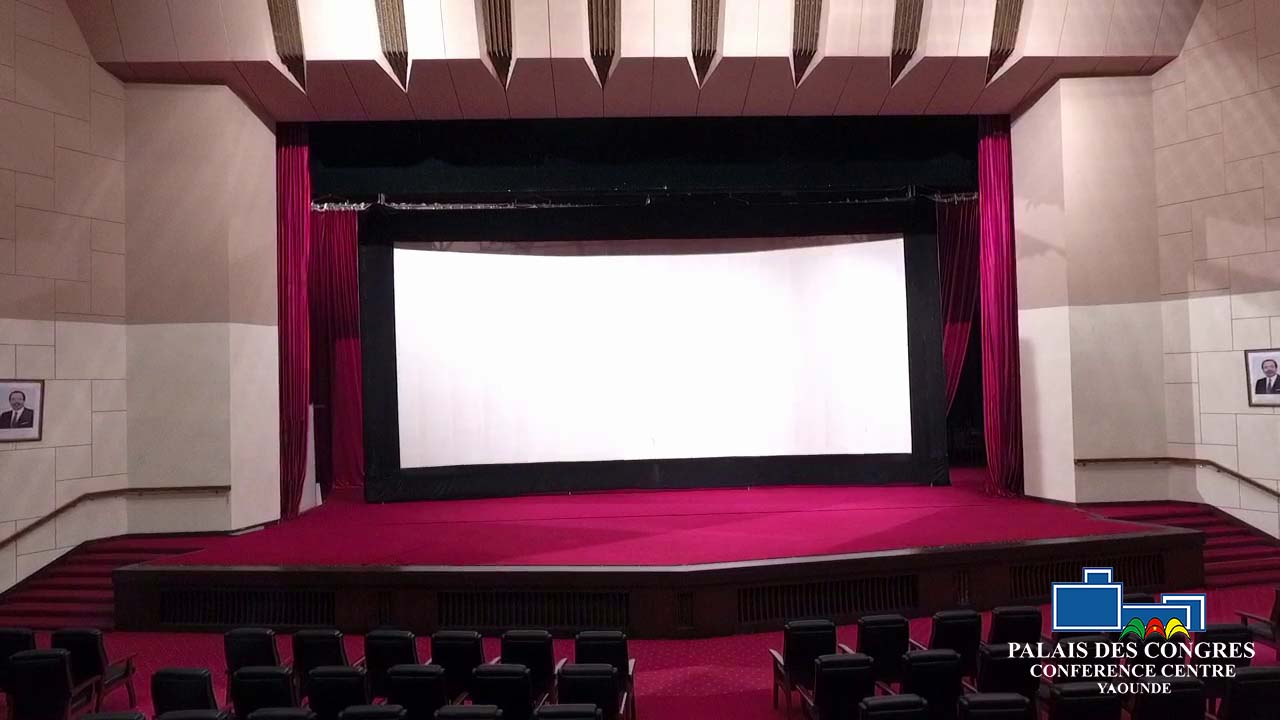 Discover in video our most beautiful rooms available for your events.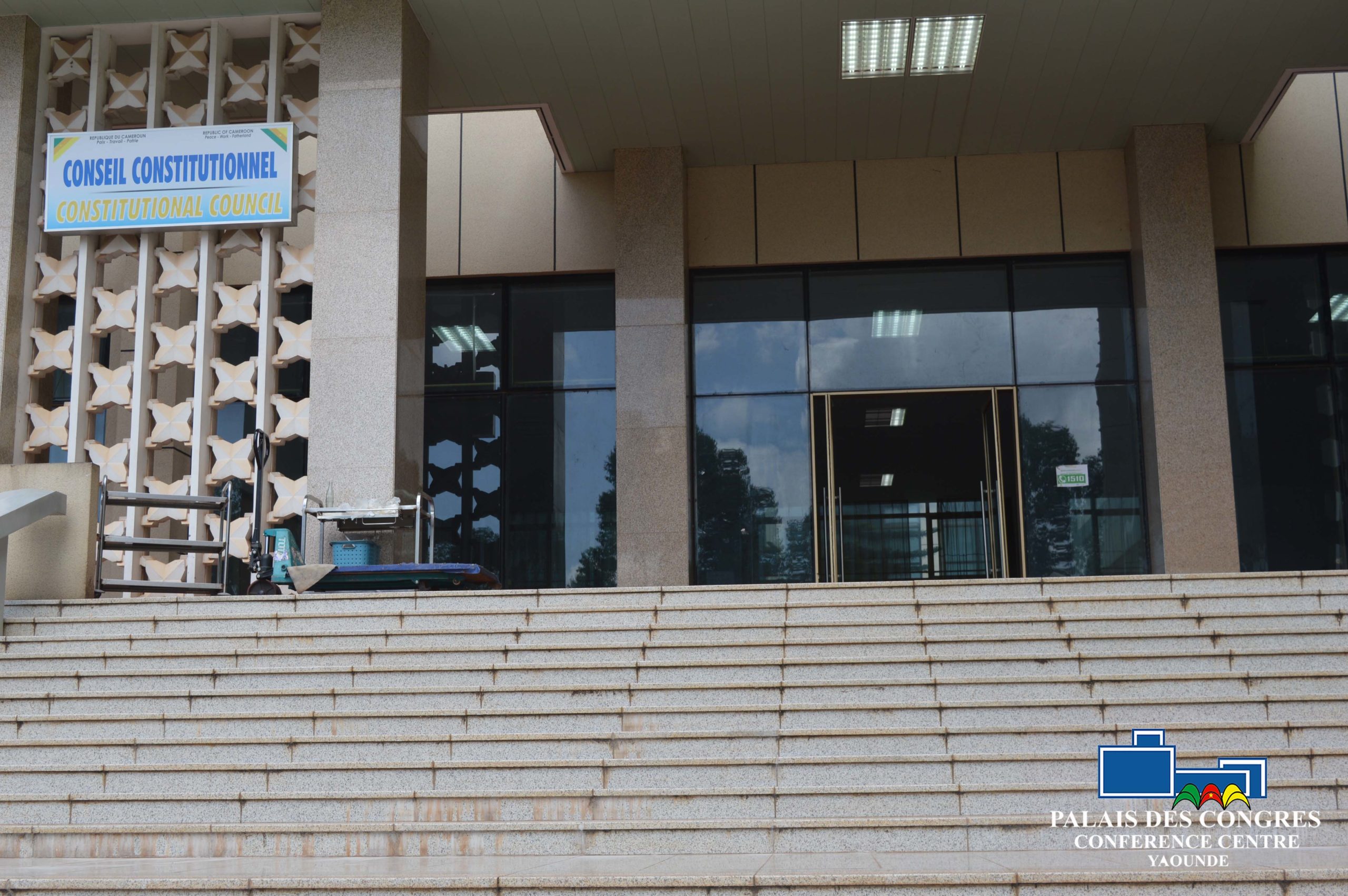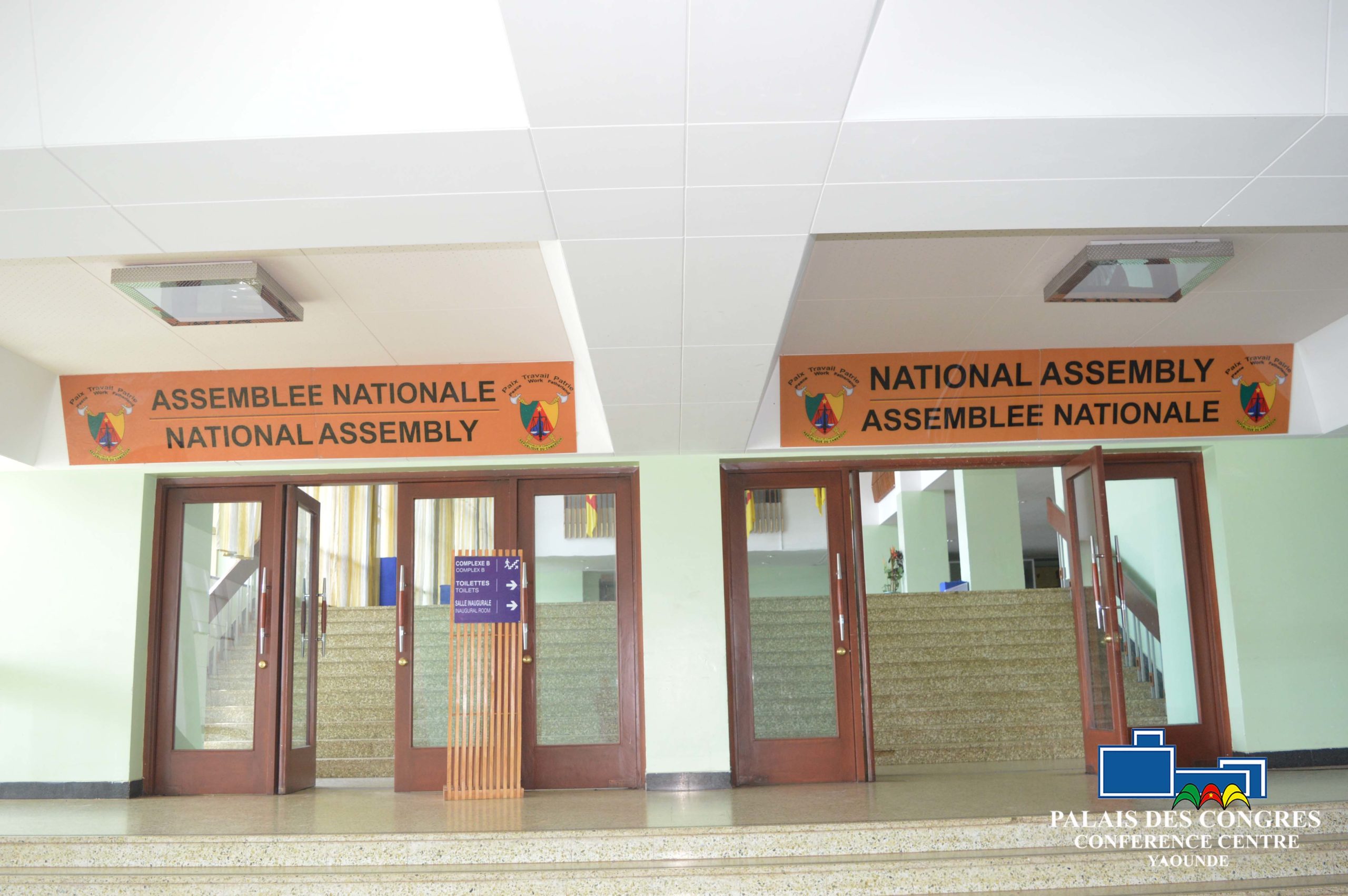 Host of the institutions
The Yaounde Conference Centre is the privileged host of the republican institutions and hosts four (04) institutions of the Republic on a temporary basis:
The Senate, the second institution of the Republic, houses its permanent services as well as the President's Cabinet;
The National Assembly, the last institution to move into the Yaounde Conference Centre in 2020 due to the ongoing construction of its new headquarters;
The Constitutional Council The Constitutional Council headed by Clément ATANGANA also occupies rooms and spaces for meetings or other events;
The CONAC (National Anti-Corruption Commission)has its services spread out on the ground floor with 15 offices covering an area of 395 m2.